Milwaukee's Sports and Entertainment Website Design Agency
Webpage Marketing and Branding for Local Sports Teams and Attractions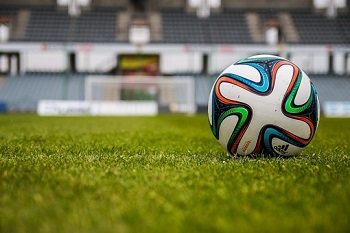 Some families live separate lives until they're at the ballpark. Once there, they're dialed in. Everyone's focus is on the same thing, the spectacle on the field. The bass is pounding over the PA. The mascot is grooving. The sizzle of hot dogs fills the air, and Dad's winning a free pizza for being the loudest fan!
In sports and entertainment marketing, these are the memories your customers pay you for. These designed experiences enrich your customers' lives, generating revenue in the process. However, your audiences' impression of your field and your team is shaped long before they enter the grandstands. That's your webpage's role, and it's why iNET Web dedicates our best in-house talents to designing web pages for sports and entertainment companies.
iNET is a full-service web branding agency for sports teams, entertainment complexes and attractions in Wisconsin. Our webpages are human-centered yet optimized for search engines. Dedicated content creators speak to your customers in a compelling voice consistent with the atmosphere and branding of your team, event or tourist attraction. We put the same energy and creativity into crafting our entertainment webpages that you do into decorating and/or designing a theme for your sports field, arena or complex.
Website Design for Interactive Sports Centers in Southeast Wisconsin
iNET designs webpages for interactive spaces where customers play sports with family and friends. iNET has built profit-generating webpages for golf centers, miniature golf courses, mountain bike parks and snowboarding hills. Customers seeking activities like miniature golf tend to use websites as concierges suggesting new activities. They query Google on mobile devices with geography-specific information.
iNET Web's experience in mobile responsive design and data-driven search engine optimization ensures a precisely targeted promotions strategy for customers looking for activity centers.
Website Design for Entertainment Complexes and Local Attractions
Entertainment complexes such as the indoor trampoline park we market or our haunted trail (ranked one of the best haunts in the state) flourish because of iNET's branding. Our market researchers analyze the demographic your entertainment complex seeks. Our designers and content writers collaborate to appeal to their needs in entertainment.
We also strategically incorporate keywords that will help your entertainment complex rank high on Google Page Rank. Whether you have a specified idea of who you're trying to reach or are looking to expand into other segments of your demographics, iNET Web will work with your entertainment company to identify your best course of action and then create branding that communicates to that targeted audience for your entertainment complex or attraction.

Website Design for Sports Teams and Spectator Sports
Many of our sports and entertainment clients target families looking to watch sports for their marketing. Families endure complicated planning and finagling of schedules to attend sports events and grow your company or team. Website marketing from iNET simplifies their planning by providing active, updated user-friendly events calendars.
With iNET's responsive web design services combined with e-commerce programming, your busy families can even identify the game they want to attend and purchase tickets with mobile devices. The easier you make it for your families to identify a game and purchase tickets, the more they will come to your games, and they may even tell their family and friends, increasing your revenue. iNET Web can make this happen; we've done it dozens of times with sports teams all over Milwaukee and the country.
iNET Webpage Design Services for Sports Teams, Local Attractions and Entertainment Centers
· Logo Design

· SEO Copywriting Services

· Content Creation

· Image Branding

· Mobile Website Conversion

· User Experience (UX)

Examples of Websites We've Designed for Sports, Activities and Entertainment Complexes
Prairieville Park Minigolf
iNET Web is a homerun for Milwaukee-area companies in the sports and entertainment marketing industry. Contact us today